Welcome to The Tumaini Fund in Canada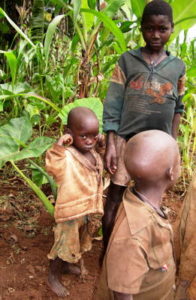 "Tumaini" is Swahili for hope and the Tumaini Fund is bringing support and hope for a better future to AIDS orphans and poor families in Kagera, the north-west region of Tanzania.
During the genocides in Rwanda and Burundi, rebels fled across the border into Tanzania raising HIV infectivity from 2.8% to 28%, and leaving communities in desperate need.
Infant mortality is 12% in Kagera, with 12 in every 100 infants born dying before the age of 1, usually due to gastroenteritis.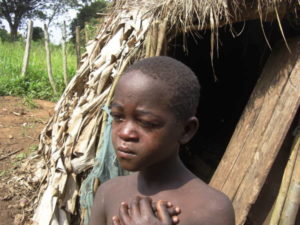 We are motivated by Jesus's words: "Whatever you did for one of the least of these brothers of mine, you did for me."
Estimated number of AIDS orphans in Kagera: 200,000
Helped by Tumaini at present: 25,000 and soon to be 30,000
Tumaini students registered at Secondary School: 6,800
Please join us as we work to alleviate the poverty and suffering of these AIDS orphans who need the most basics of life that we take for granted – safe shelter, food to eat, bed to sleep on, adult carer and education to change their lives for the future.
Tumaini Fund Canada
Registered as a Canadian charity in 2013
Charity Reg. No. 84352 7938 RR0001