As Kagera is such a large geographic area to cover, Tumaini has gradually established four offices in strategic locations with generous donations from supporters.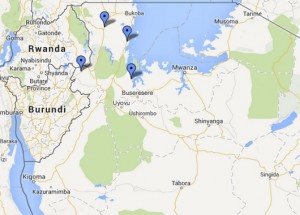 Click on the map
Murgwanza Head Office: manager Alex Nyamkara:
Muleba: manager Gration Muganyizi:
Kayanga : manager Ainess Samweli:
Chato: manager Michael Kiondo
Each manager reports directly to Dr. Wilson and each office is staffed by several Social Workers who oversee 180 Parish-workers living with the widows and orphans in surrounding parishes. Social Workers travel to the parishes,  which can be long distances from the office, in the Tumaini vehicle or by motor bike.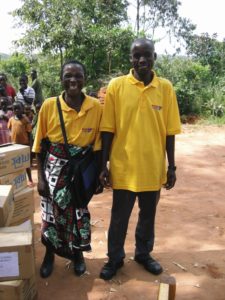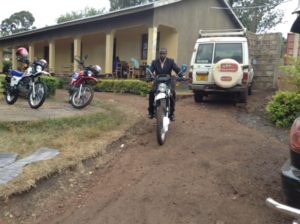 Parish-workers, working in pairs, one male and one female, oversee the Tumaini families and children in several villages. They are provided with a bicycle to enable them to visit families weekly, monitoring their health, school attendance and giving caring advice and assistance when needed.
Parish-workers teach AIDS prevention and encourage all families to be tested as AIDS treatment is available in hospitals and Tumaini provides bus fare for sufferers to access treatment.
As it expands its work, Tumaini enters new areas, taking emergency help to those in severe difficulties, registering new orphans to Tumaini's care and appointing Parish-workers.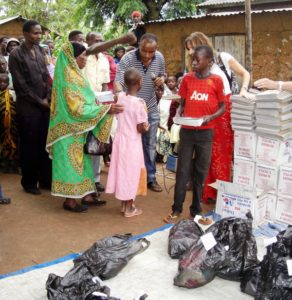 Tumaini returns periodically to all villages to continually provide our registered orphans with new clothing, school supplies and mosquito nets. This is a joyous occasion for the village, with families gathering and waiting patiently for hours in the sun to take their turn.
WATER: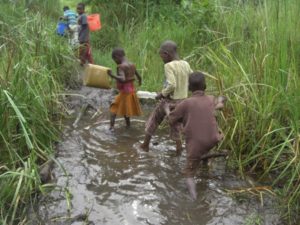 Most villages rely on a dirty pond for their water and this pond is often located a long walk from the village and used by both animals and humans. With this water used for cleaning and cooking, dysentery is common and many infants die due to gastroenteritis within the first year of life.
Tumaini is enabling villages to access clean water for the first time, by establishing 14 supplies of clean water including bore holes, shallow wells and protected springs Tumaini bringing water.
HOUSING: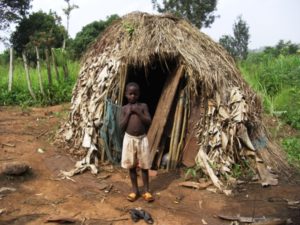 Houses are built using easily available resources, usually wattle and daub, clay or dung. Roofs are grass or banana leaves which cannot withstand the heavy rains in the rainy season. They are usually just one room shared by the whole family for sleeping and cooking, which can create health and fire hazards.
Over 400 new houses have been built by Tumaini since 2003, providing safe, healthy homes for desperate families.
Primary schooling is free in Tanzania, but children cannot enroll unless they have school uniforms, books and pencils, which prices education out for most subsistence farmers' children and is an impossibility for AIDs widows families and child-headed families.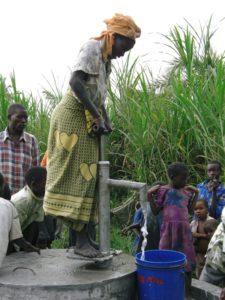 Each child registered by Tumaini receives a welcome package of 2 sets of clothing, school uniform, books and pencils and a mosquito net. The new clothes enable the child to re-enter society, the school supplies enable entry to primary school and the mosquito net protects them from malaria. Children are also offered a Children's Bible "Biblia kwa satoto" donated by the Bible Society
Secondary Schools: Children who pass the final primary school exams can attend government secondary schooling, but many fail the exams or their family cannot afford the school fees of $100 per year. Only 7% receive this education which enables a child to obtain paid employment and lift the entire family out of poverty. In 2014 Tumaini sent 6,800 orphans to secondary school, also providing bicycles and solar lamps to reduce the long walks to school and enable homework at night after chores of food production and animals are done.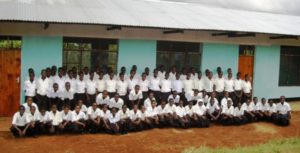 Advanced Education: For an orphan graduating Sixth Form with a First Division pass, the Government provides a student loan for specific courses and Tumaini assists with transportation, living costs and internships during course vacations.
A student loan programme allows secondary school graduates to attend teacher-training college and dispenser training and later university for successful students.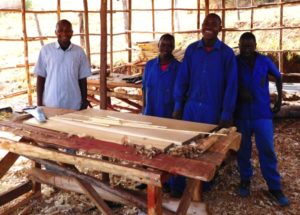 Adult Education: Tumaini has set up Vocational schools teaching tailoring and carpentry.
Micro-financing is available for adults and families wishing to change from subsistence farming.
A loan programme has been established to assist the new businesses.
Projects include improving their agricultural yields, setting up businesses such as goat husbandry, rearing chickens and cows, bee keeping and fish ponds.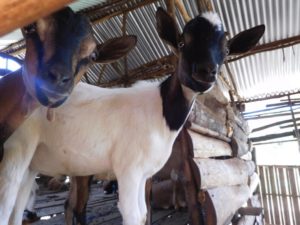 Goat projects are very popular with widows with young families – milk boosts the nutrition/diet for their children and the widows can breed the goats again and have more kid goats to sell. Child HIV transmission is reduced by enabling HIV infected mothers to ween their babies off breast milk onto goat's milk while the infants are young, before their teeth come through.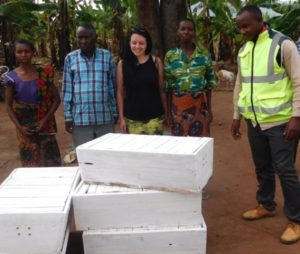 Bee keeping is being funded as an important industry. Honey can be harvested for families to eat and sell to generate income. The bees pollinate sunflower crops which are crushed to make oil for cooking and to sell. Local clinics can use honey to dress burns and open wounds.
GROWTH:
Since its founding in Guernsey in 2003, word has spread about the desperate need for so many in Kagera and the Tumaini Fund has grown and increased its' support worldwide.
Sister charities have been registered in the USA, New Zealand, England, Canada and Scotland and recent support has expanded to Ireland and Norway.
"Religion that God our Father accepts as pure and faultless is this: to look after orphans and widows in their distress and to keep oneself from being polluted by the world" James 1:27
Tumaini is a faith based charity and supported by many churches of all denominations in countries around the world, with thousands of volunteers freely donating their time and talents to support this vital work. World wide church support